Dining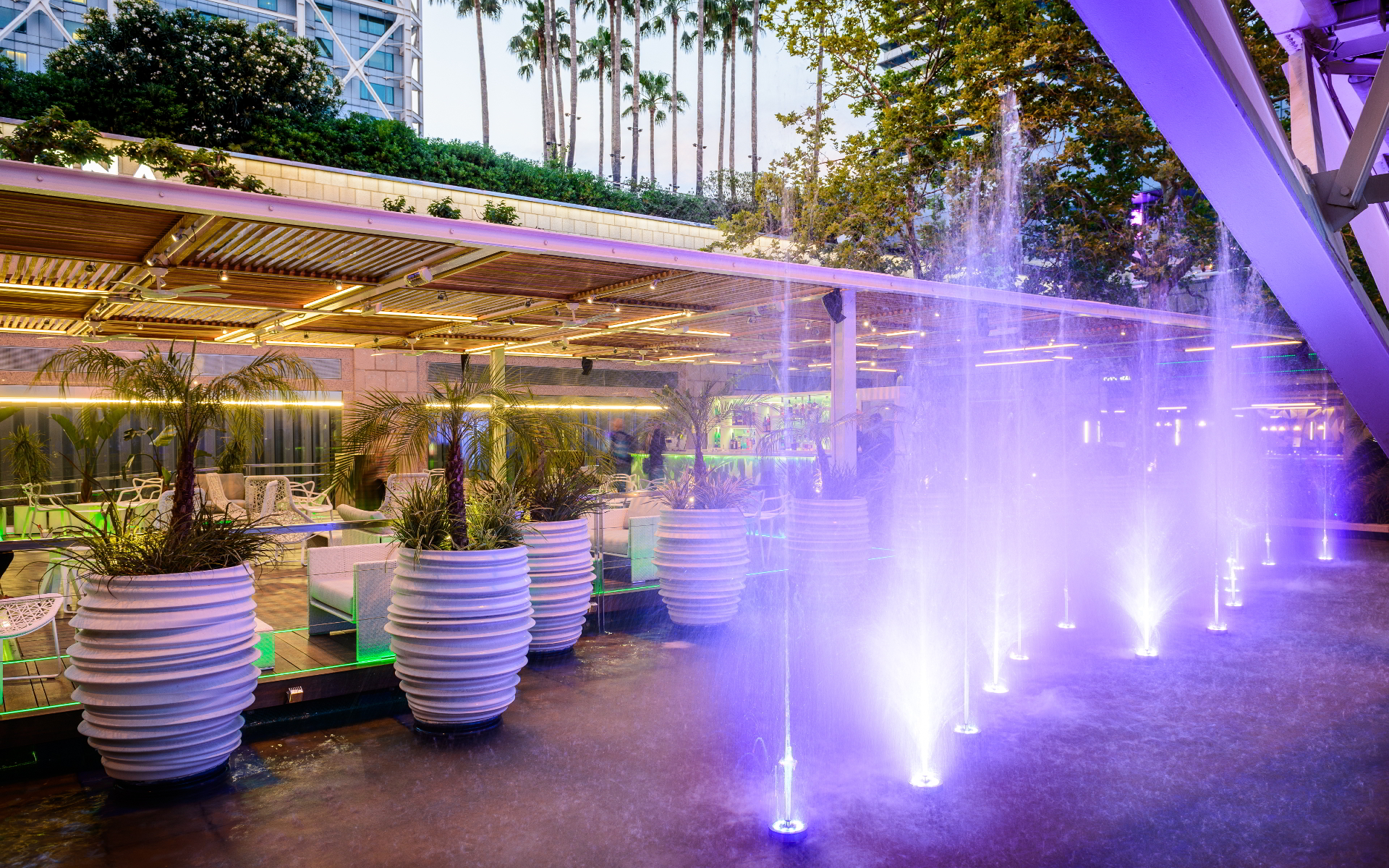 La Terraza
Cocktails
The perfect place for sipping on a drink while enjoying a spectacular show of water, light, music and colour.

Schedule:
Every day, 20h.
La Terraza will be closed in rainy weather.
Located outside the casino, specifically by the "lake", La Terraza is a chill out area which offers several exclusive services with one thing in common, excellence.
It is the ideal place where to enjoy a quiet and refined atmosphere, sipping a glass of its carefully selected list of wines, sparkling wines, champagnes, long drinks or cocktails while enjoying the exclusive show of its fountains.
Water, lights, colours and music merge in a unique show which, performed every day, is perfect to add a golden touch to a magical night.