The most hilarious Thursdays are at Casino Barcelona!
A side-splitting time is guaranteed at the Casino Barcelona Comedy show from February 16 to November 23 when the funniest comedians on the national scene –who have already triumphed in theaters and on TV shows like the Club de la Comedia and Paramount Comedy– take the stage at Casino Barcelona.
David Cepo, Txabi Franquesa, Fran Pati, Charlie Pee, Sara Escudero and Guillem Estadella.
Tickets at €15!
SARA ESCUDERO
19 DE OCTUBRE - 21H | SPANISH
Para Sara Escudero la comedia es un modo de vida. Lleva desde 2006 como cómica profesional y los que le quedan… Se ha recorrido toda España con sus monólogos (siempre de texto propio) pasando de actuar sobre cajas en bares y todo tipo de escenarios en sus primeros años, a estar en salas/teatros de primera categoría y programas de televisión de cadenas nacionales como "Comedy Central" y "El Club de la Comedia".
BUY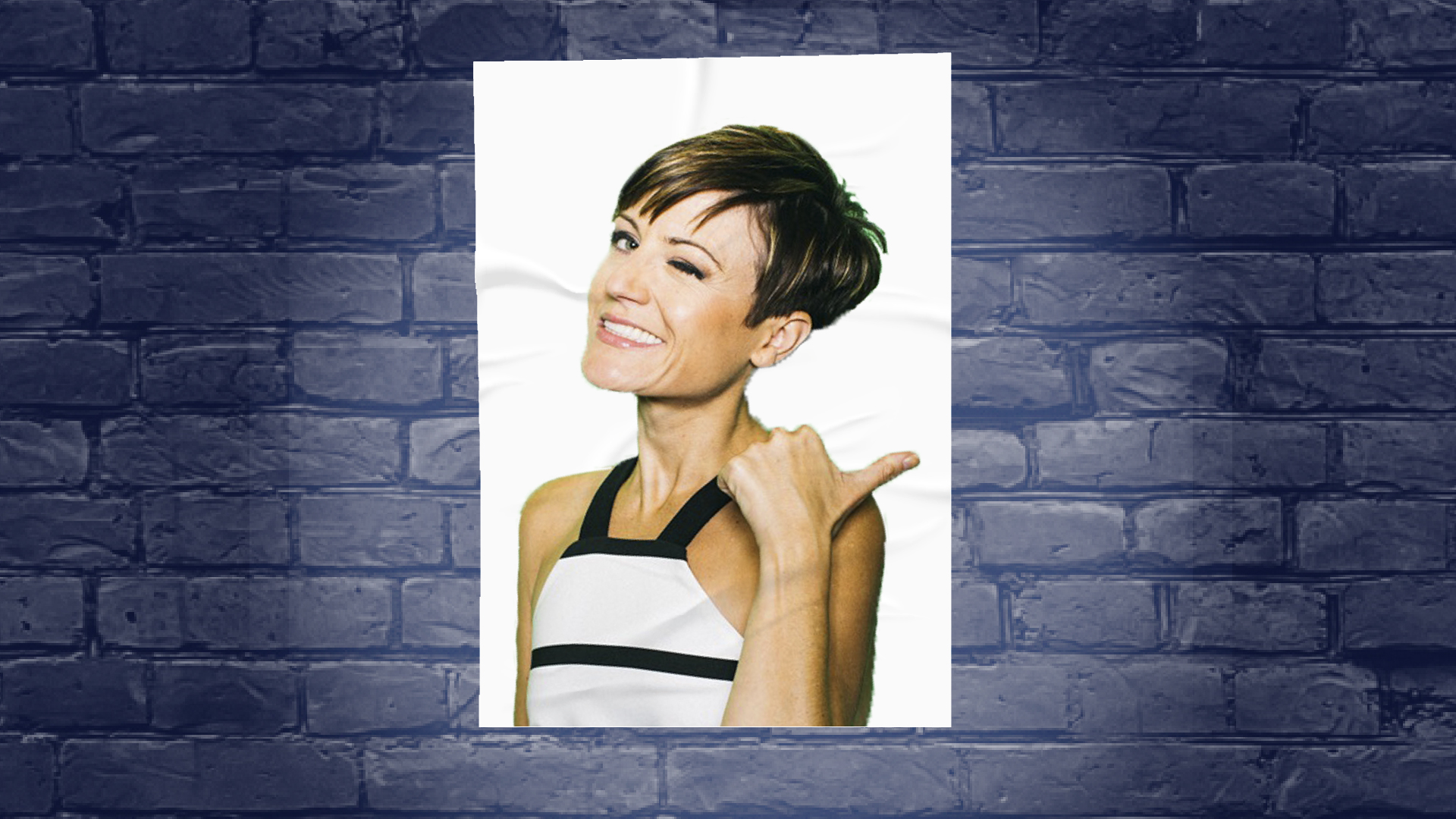 GUILLEM ESTADELLA
23 DE NOVIEMBRE - 21H | catalan
Con solo 26 años, el cómico de Cunit es una de las jóvenes promesas de la comedia en catalán gracias a un humor en que el público es siempre protagonista. Sus dos espectáculos, "Estoy madurando" y "Quin Pollastre!", han estado en cartel en la capital catalana, además de hacer gira por toda Cataluña. En paralelo a los escenarios, Guillem Estadella es una de las voces que podemos escuchar en varios programas de RAC1 y RAC105.
BUY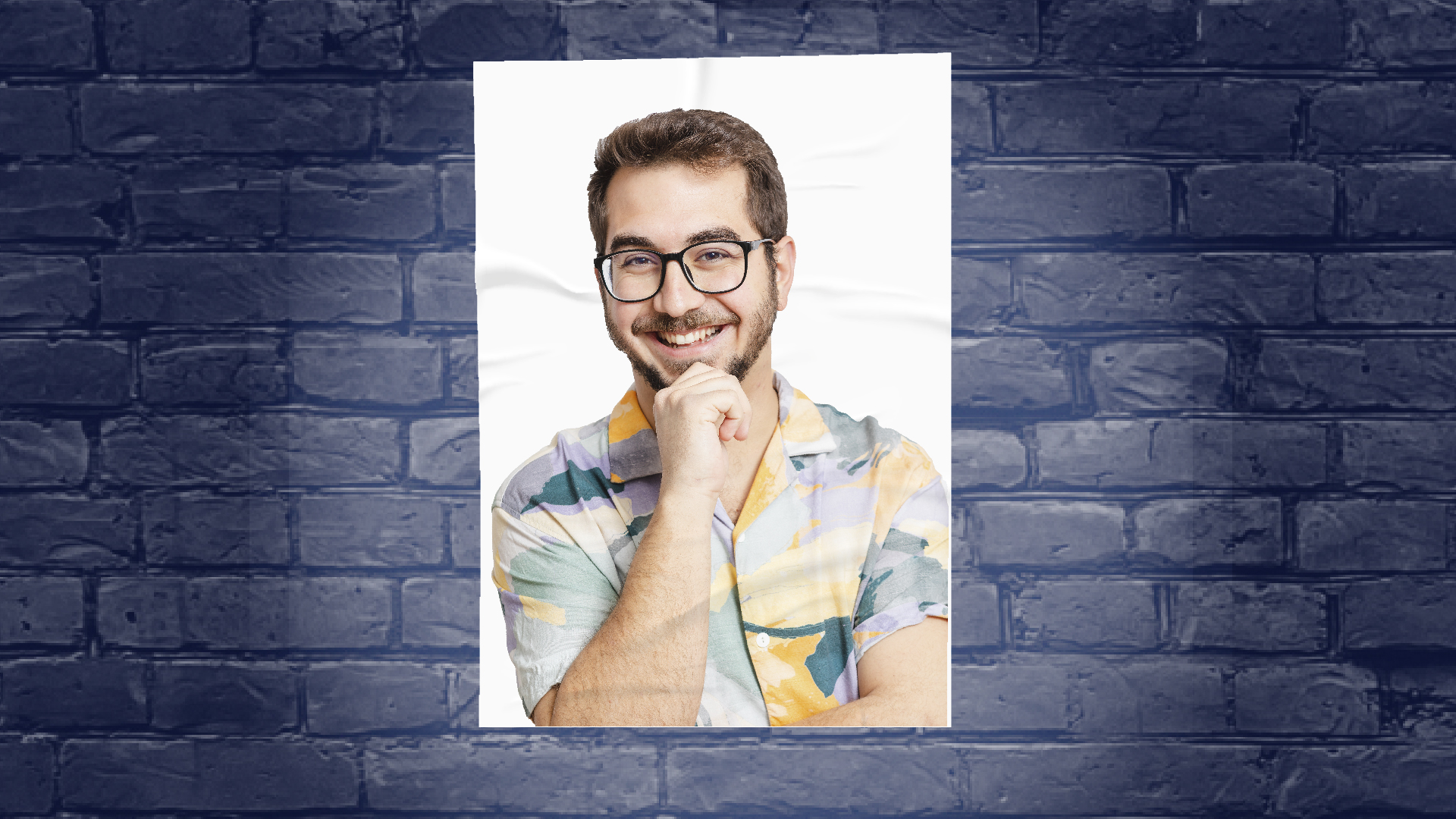 DAVID CEPO
16 DE FEBRERO - 21H
David Cepo se caracteriza por su humor blanco dirigido a todos los públicos y con el que están aseguradas un alto número de risas. Actualmente representa su espectáculo de stand-up "No cruces los brazos" en la Gran Vía de Madrid y, además, también es colaborador del show "Las Noches del Club de la Comedia". Ven a reír sin cesar y, como él dice, "No cruces los brazos que no te entrarán los chistes".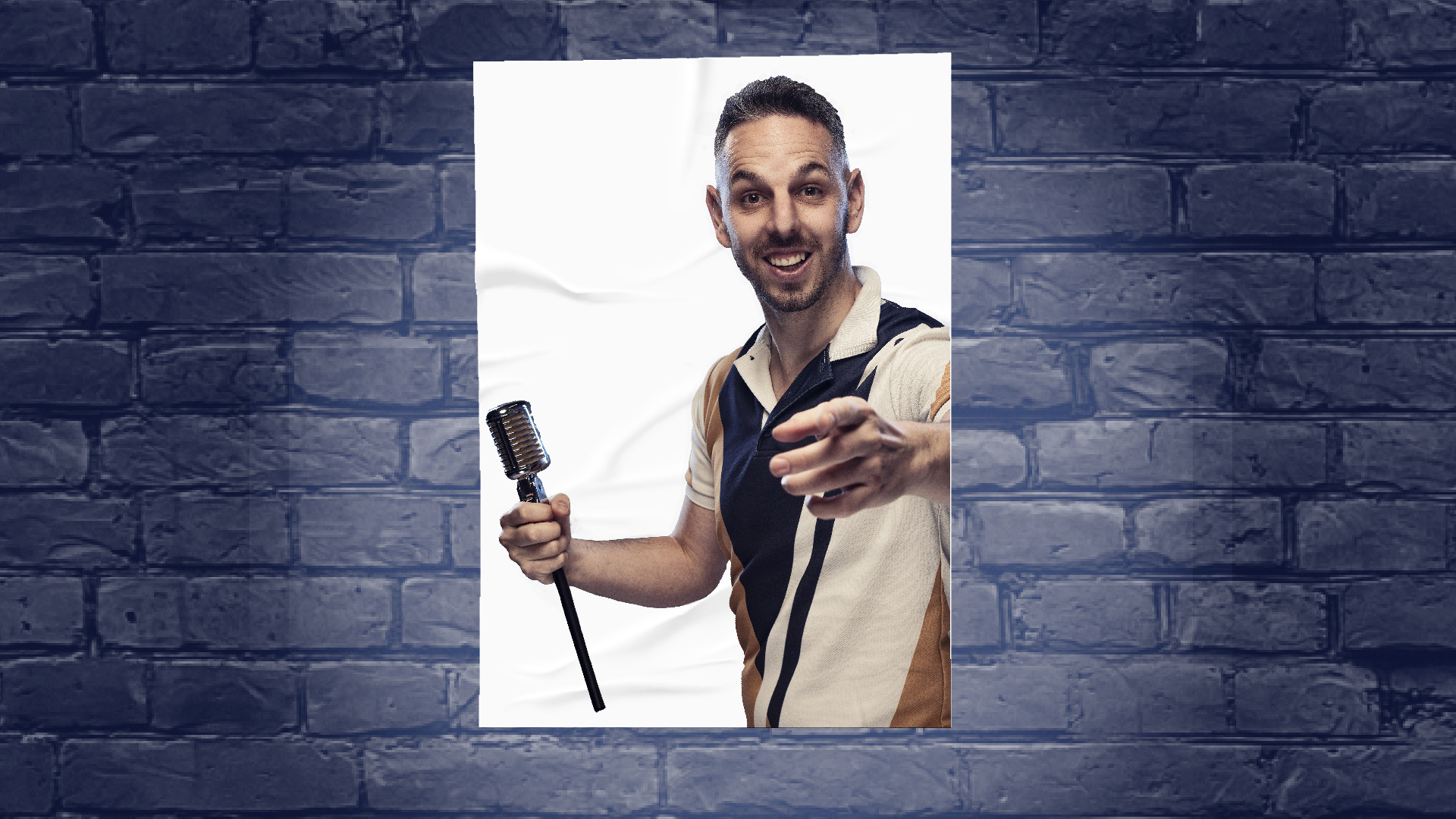 TXABI FRANQUESA
9 DE MARZO - 21h
A pesar de que estamos acostumbrados a verlo enfundado en un kilt escocés e interpretando su espectáculo "Escocía", el cómico y actor barcelonés cuenta con una larga trayectoria en el mundo del espectáculo. Monologuista habitual de las últimas 6 temporadas de "El Club de la Comedia", Franquesa ha participado también en varios programas de televisión como "Caiga Quien Caiga" (La Sexta), "Alguien Tenía que Decirlo" (La Sexta) o "Noche Sin Tregua" (Paramount Comedy), además de dejarse ver en la gran pantalla en varias películas como "8 Apellidos Catalanas", "Dieta Mediterránea" y "Señoras del (H)ampa".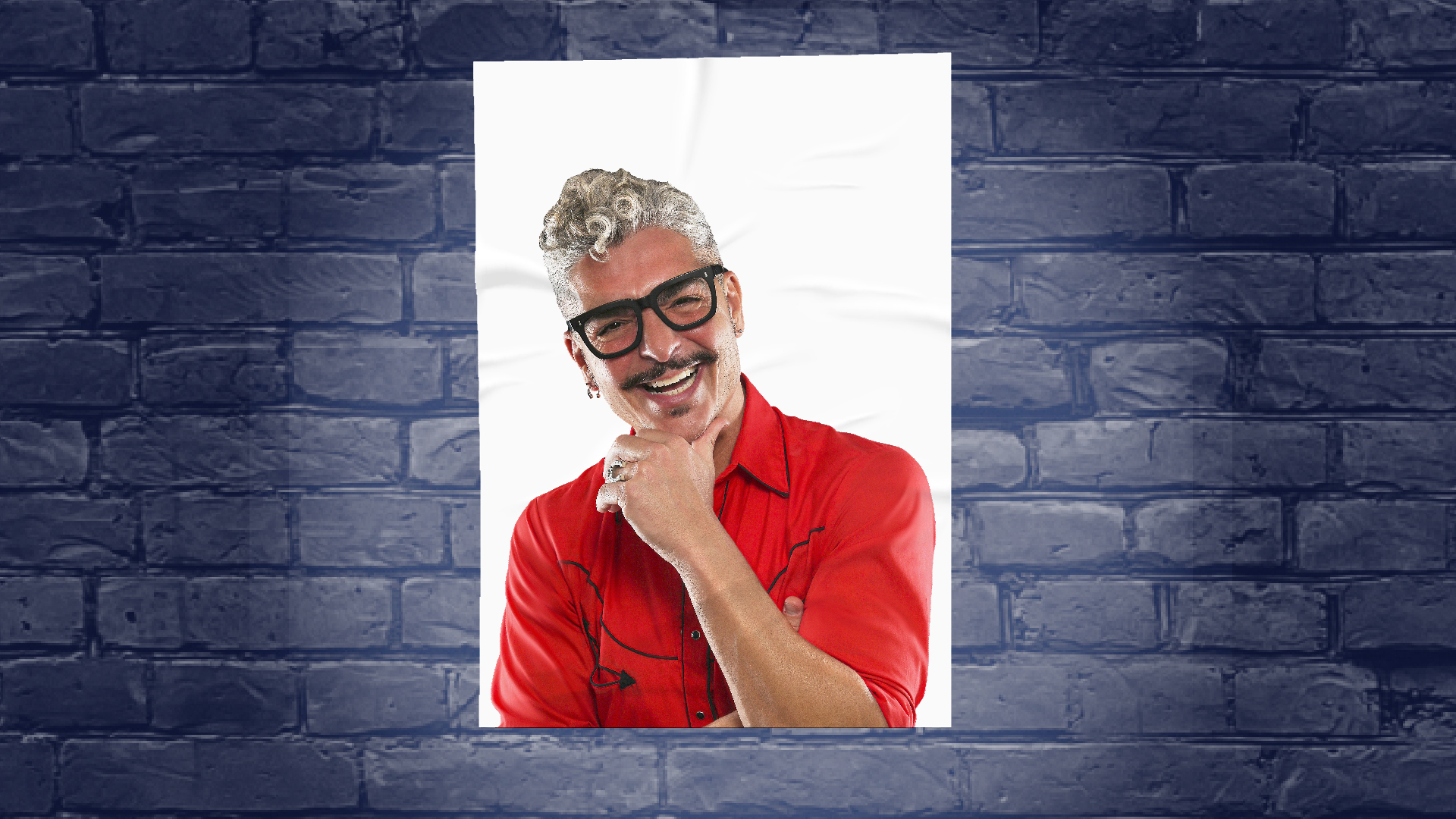 FRAN PATI
27 DE ABRIL - 21H
Després de tres anys de gira d'èxit amb l'espectacle 'Cuatro motes manchegos' i de compartir escenari amb Eva Soriano i Diego Daño al 'Golfos', ara el podem trobar girant per tot el territori amb el seu nou espectacle de stand up en solitari 'Moder-no'. A més a més, és un dels socis fundadors de 'El Golfo Comedy Club', un dels locals dedicats íntegrament a la comèdia més coneguts de Madrid.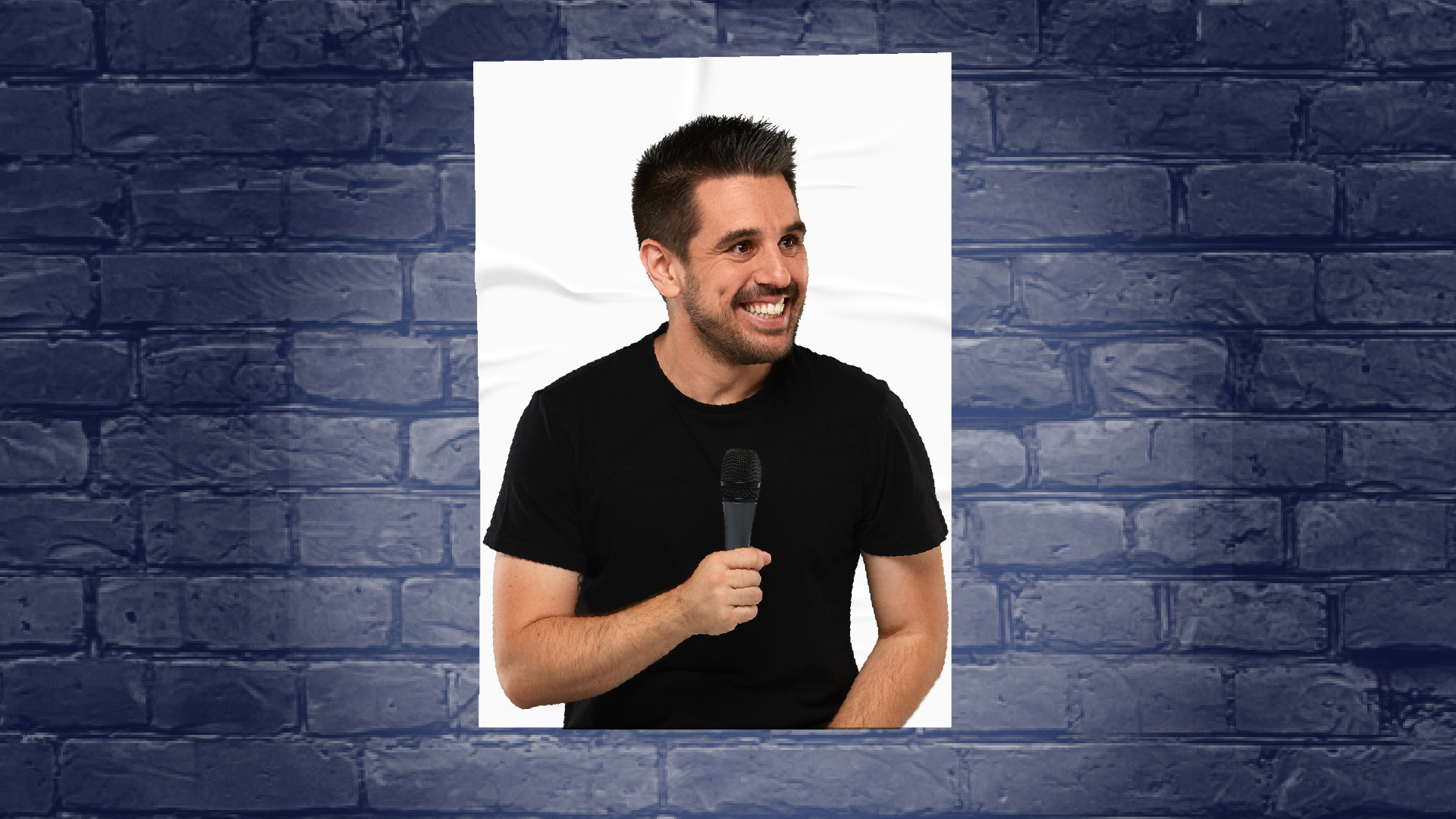 CHARLIE PEE
21 ST. september - 9 p.m. | catalan
Known for being a scriptwriter and contributor to La Resistencia and El Carolate and one of the presenters of the programme L'última hora del Matí a Catalunya Ràdio; after ten years doing stand-up, including her monologues on Comedy Central, Las que faltaban (Movistar+), Phi Beta Lambda, Cruïlla Comedy and TV3, she presents her first alone show. An hour full of laughter in which he tells us about the absolute miseries that have happened to him throughout his life.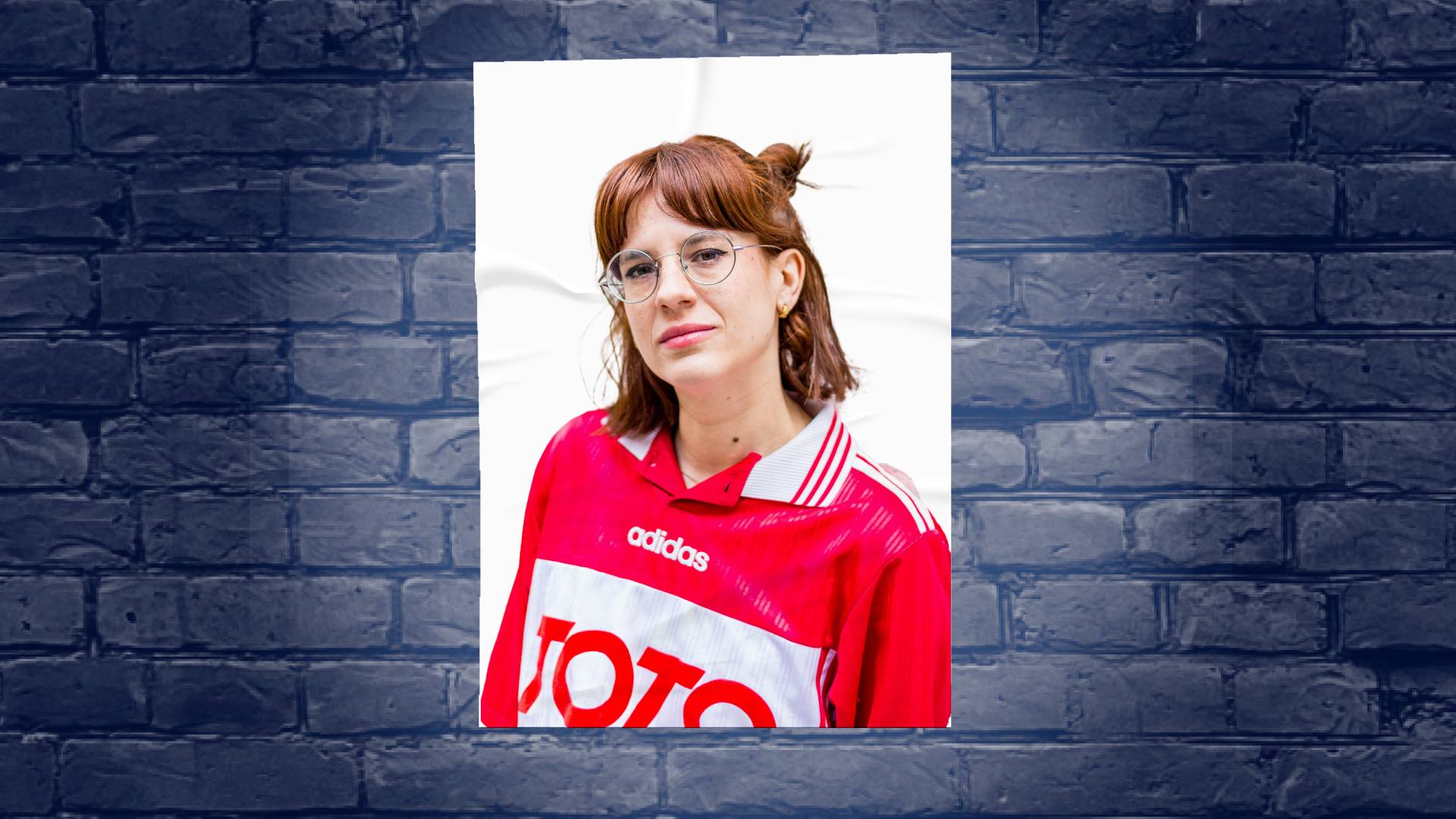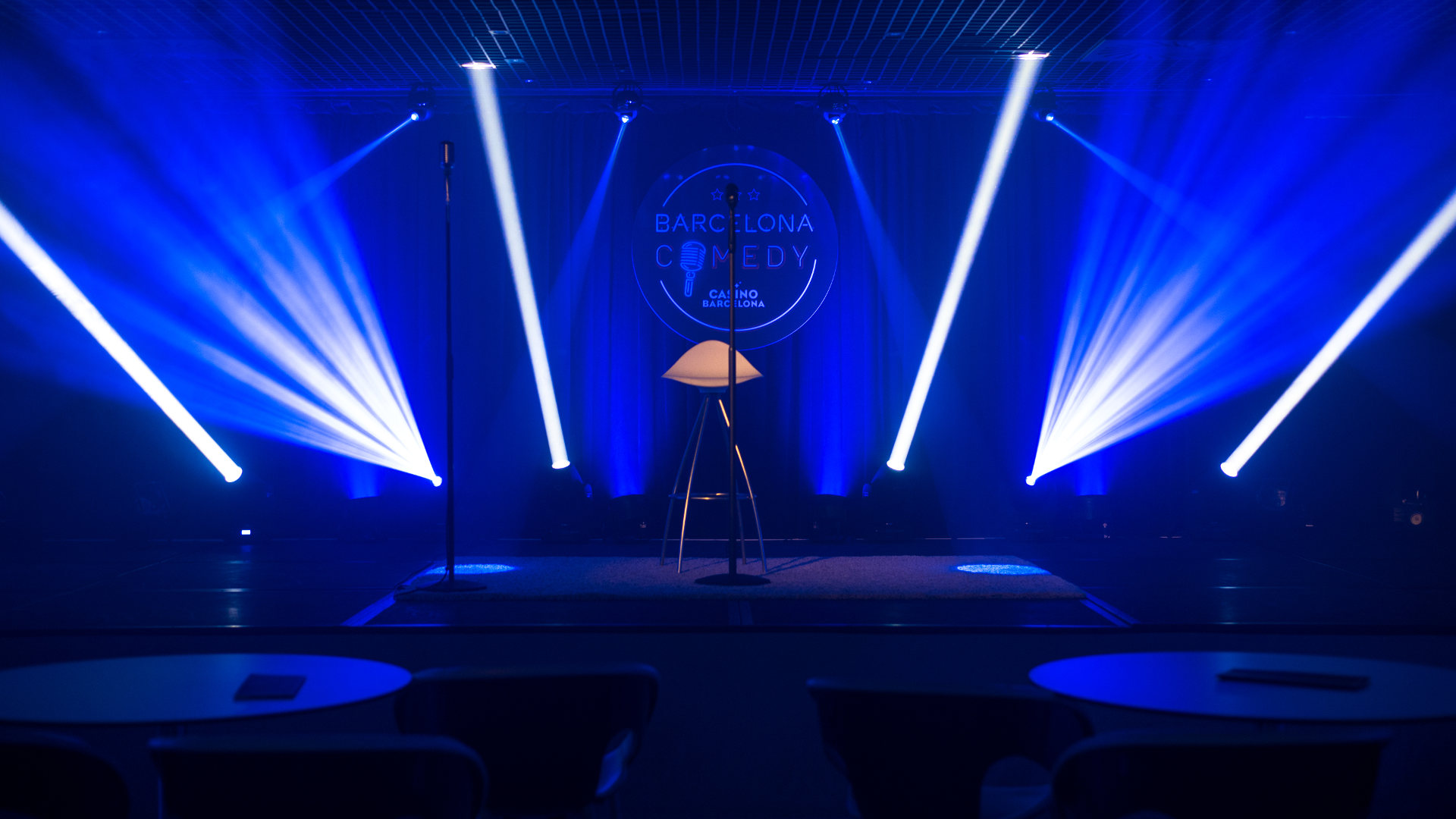 1 / 5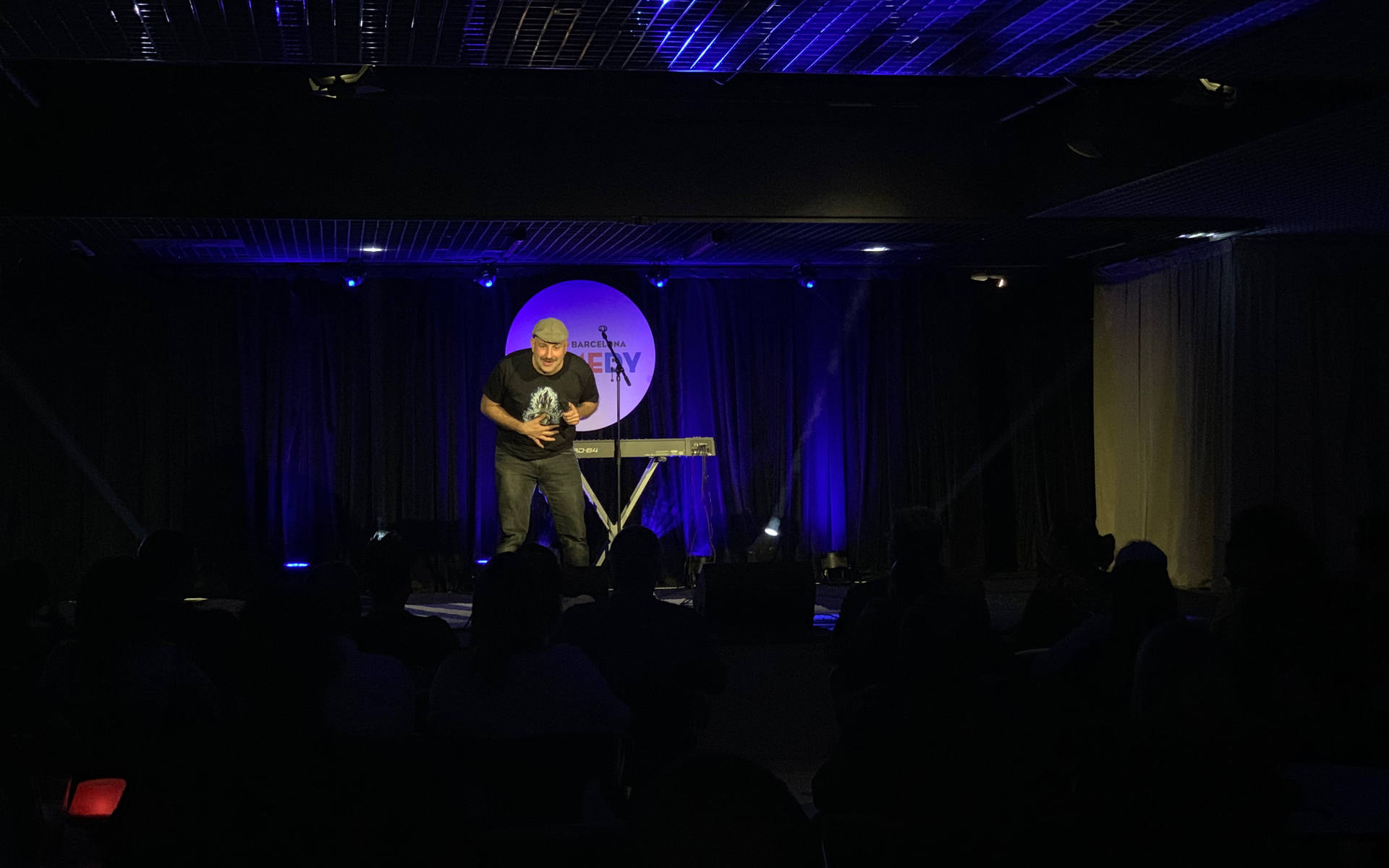 2 / 5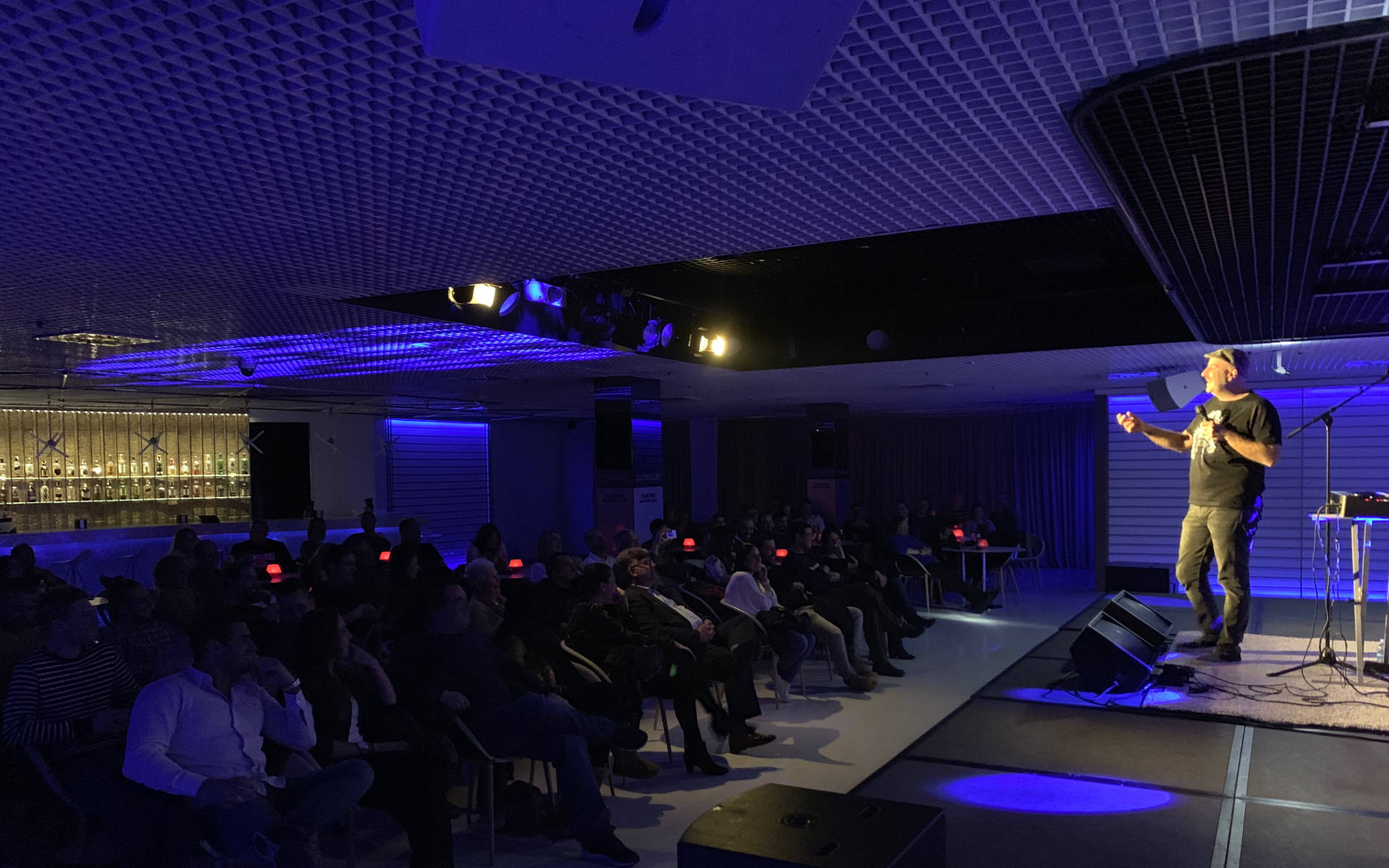 3 / 5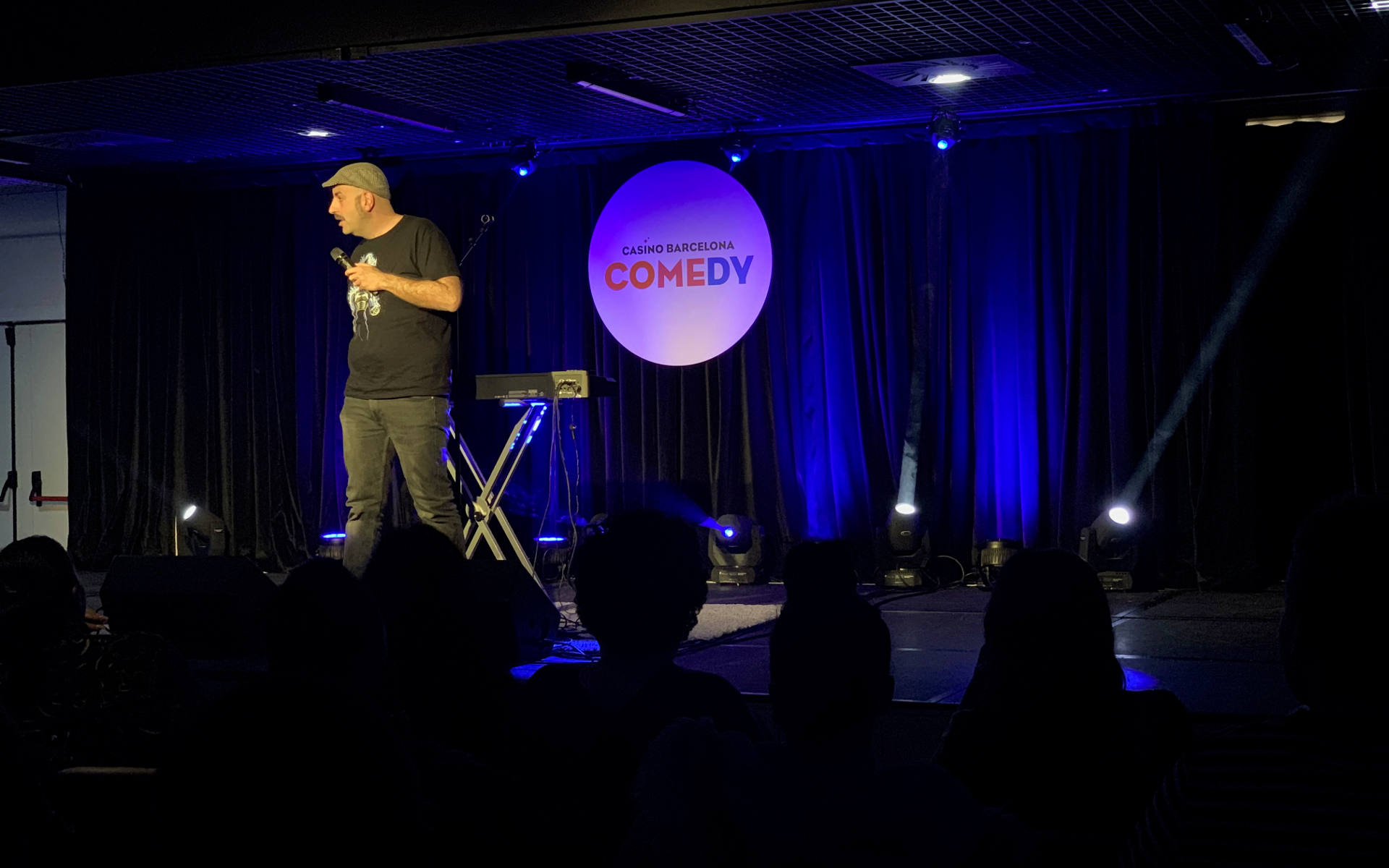 4 / 5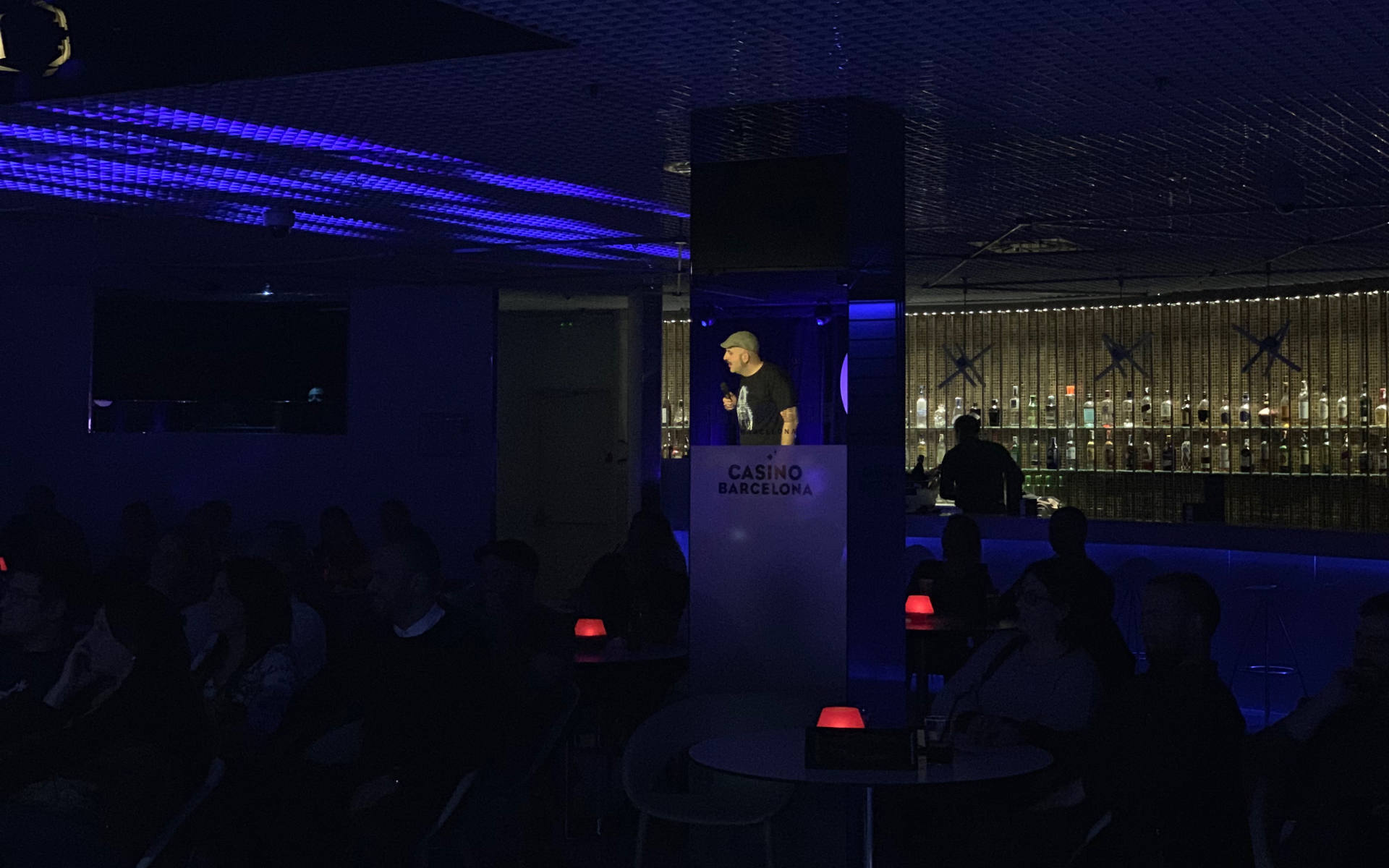 5 / 5