The most hilarious Thursdays are at Casino Barcelona!
A side-splitting time is guaranteed at the Barcelona Comedy (9 p.m.) show from September 12 to November 28 when the funniest comedians on the national scene –who have already triumphed in theaters and on TV shows like the Club de la Comedia and Paramount Comedy– take the stage at Casino Barcelona.
Andreu Casanova (Tinder Sorpresa), Víctor Parrado, Godoy, Carolina Noriega, Tian Lara and Txabi Franquesa.
Break the routine and laugh your stress away!
Carolina Noriega
October 17th
After over 10 years of acting in theaters throughout Spain on the Comedy Central and Club de la Comedia tours, Carolina Noriega now lands at Casino Barcelona with her ironic, critical and witty show "Sin pelos en la Lengua". Passionate about studying psychology and the range of therapies for personal growth, her stand-up routine takes a humorous look at the subject of emotions; audiences delight in and identify with the way the comedian demystifies emotional issues through humor.
BUY - €12
Tian Lara
November 21st
Comedian on Comedy Central (Paramount Comedy) and one of the creators of the hit show "Vermunólogos", Tian Lara arrives at Casino Barcelona with "Animaladas", a live comedy show which features his stand-up and other "freakish" things he's put together in recent years. With an act based on his real-life situations, Lara deals with a wide-range of current issues with animals as the main characters to demonstrate that in this world, the real savages are humans.
BUY - €12
Txabi Franquesa
November 28th
Actor, scriptwriter, comedian, host, director, reporter, voice-over actor, stand-up comedian...when Txabi Franquesa steps on stage you never know what is going to happen. Except for one thing: non-stop laughs are guaranteed! Professionally branded a "poly-poetic" artist because of his stylistic range in theater, film and television, Franquesa has appeared on programs including "El Club de la Comedia", "Alguien tenía que decirlo", "Caiga Quien Caiga", "Malas Compañías" and half-naked in "The Hole".
BUY - €12
Andreu Casanova-Tinder Sorpresa
September 12th
With an unmistakable mix of stand-up, improve and acting, Casanova is one of today's comedy sensations thanks to successful shows like "50 sombras de Andreu". Now he arrives at Barcelona Comedy with "Tinder Sorpresa", a show that invites the audience to take a comedic safari through the jungle of dating apps and discover the most disturbing side of virtual hooking up through his own experiences. Match and come to this fun-filled date at Casino Barcelona!
FINISHED
Víctor Parrado
September 19th
The Catalan comedian arrives at the Barcelona Comedy to share his good vibes, good times, and his positive outlook on life. Parrado is a dreamer, a dynamic and friendly stand-up comedian; the type of person who starts randomly talking to you on the elevator, who wakes up happy on a Monday morning and helps grandmas cross the street. How can there be someone so positively unbearable? Come and discover how and you won't stop laughing at this comedian who blends improv with an ironic, fresh and funny stand-up style!
FINISHED
Godoy
October 10th
One of the most popular comedians on the scene today, Godoy takes the stage at Casino Barcelona to get naked, metaphorically speaking, in front of the public. The Uruguayan comedian's "Godoy y yo (Godoy and I)" is a guaranteed good time of non-stop laughs at his stories and anecdotes about the good-old days, all with the incomparable style that this comedy veteran has developed over his more than 50-year professional career. With a staging inspired by the American black film aesthetic, Godoy will invite the public to reflect on the thin line that separates reality from fiction.
BUY - €12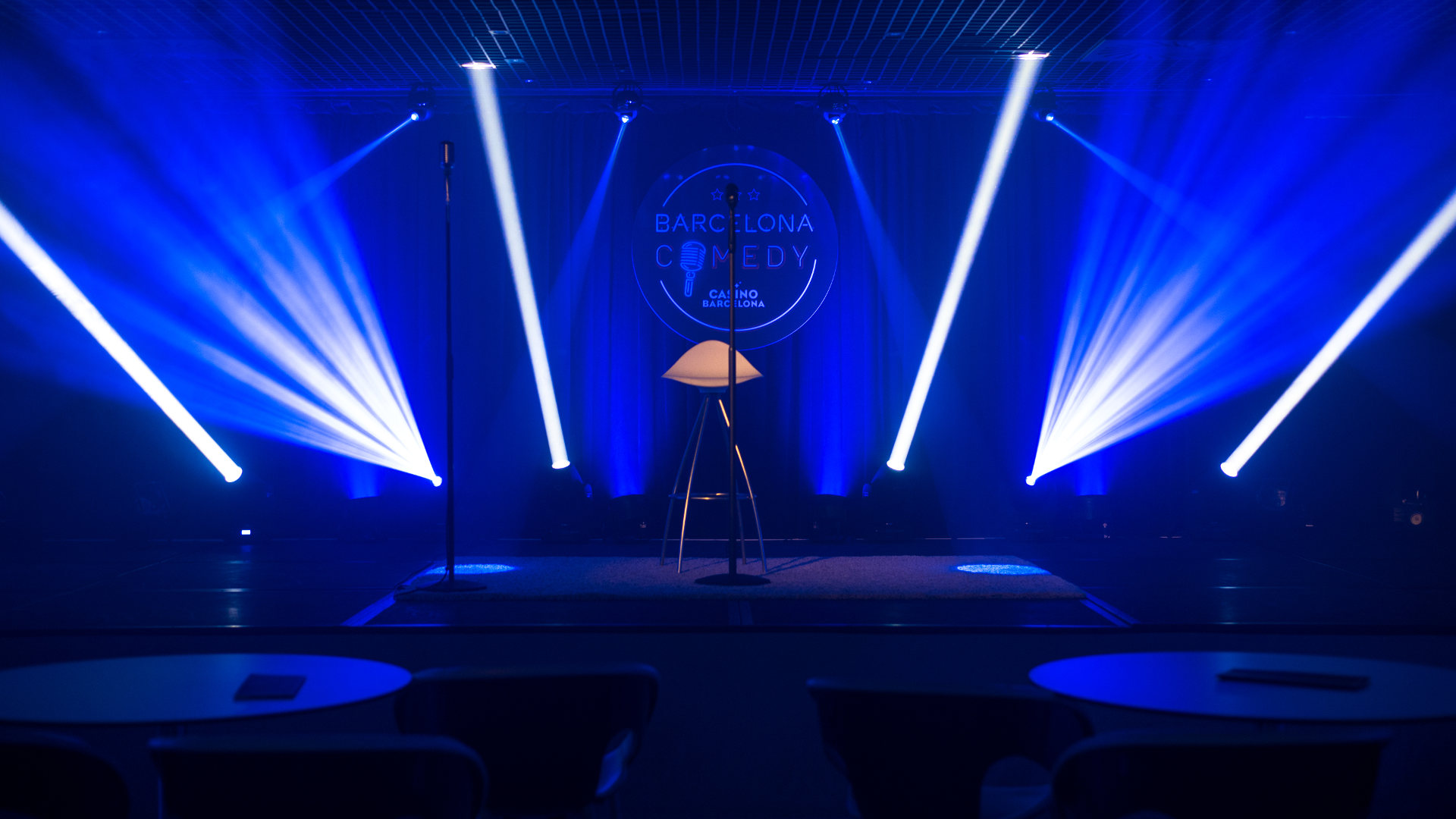 1 / 5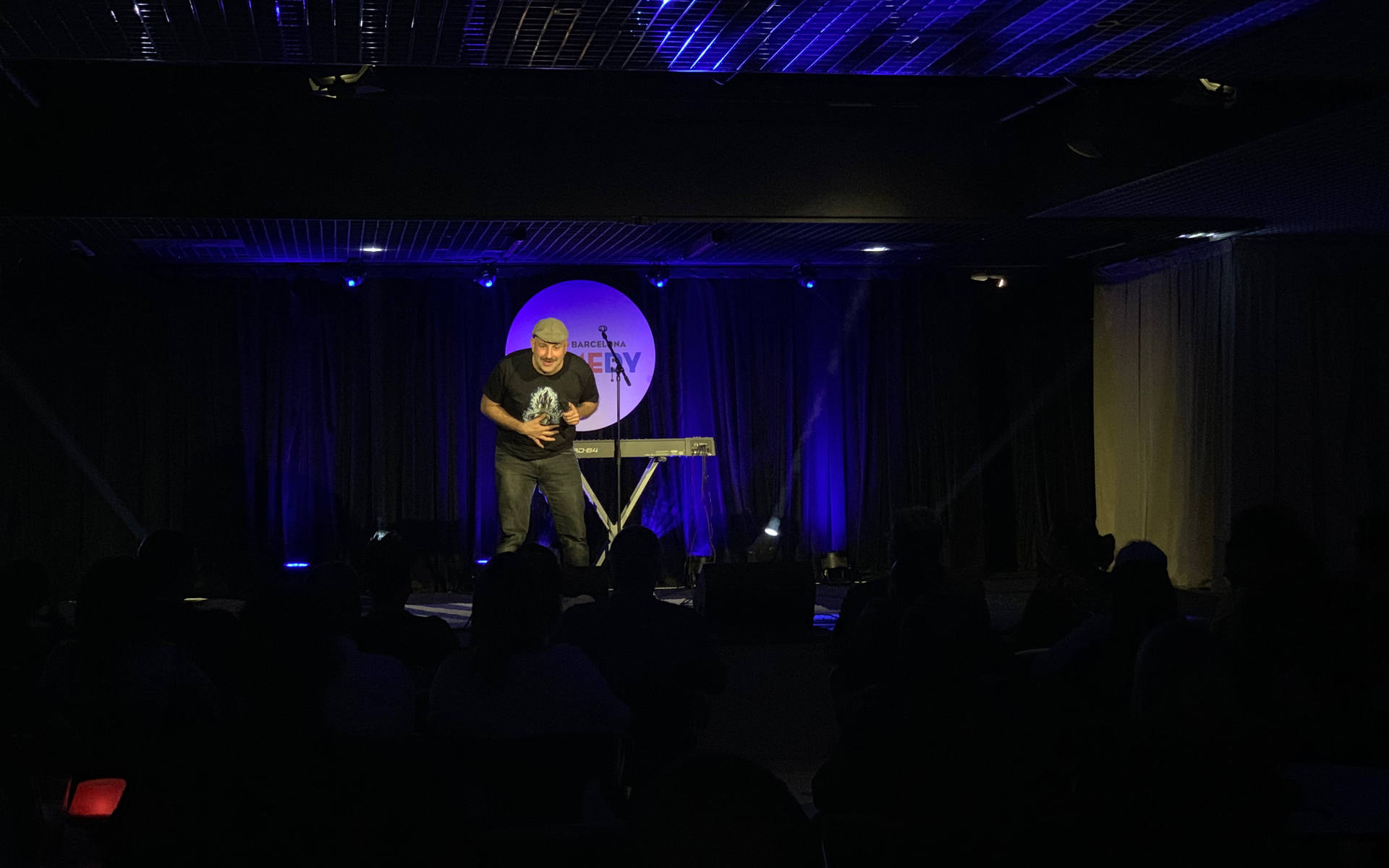 2 / 5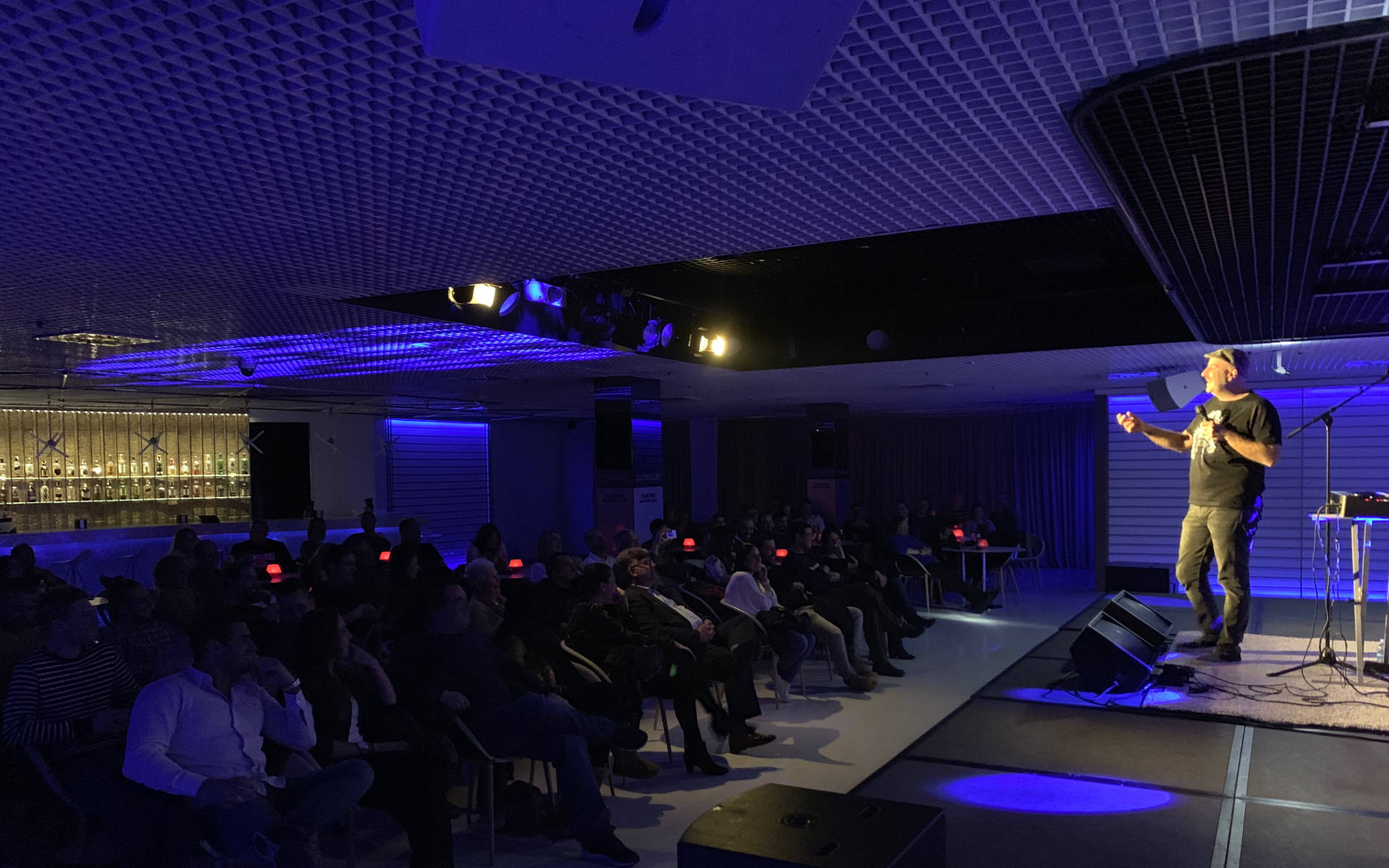 3 / 5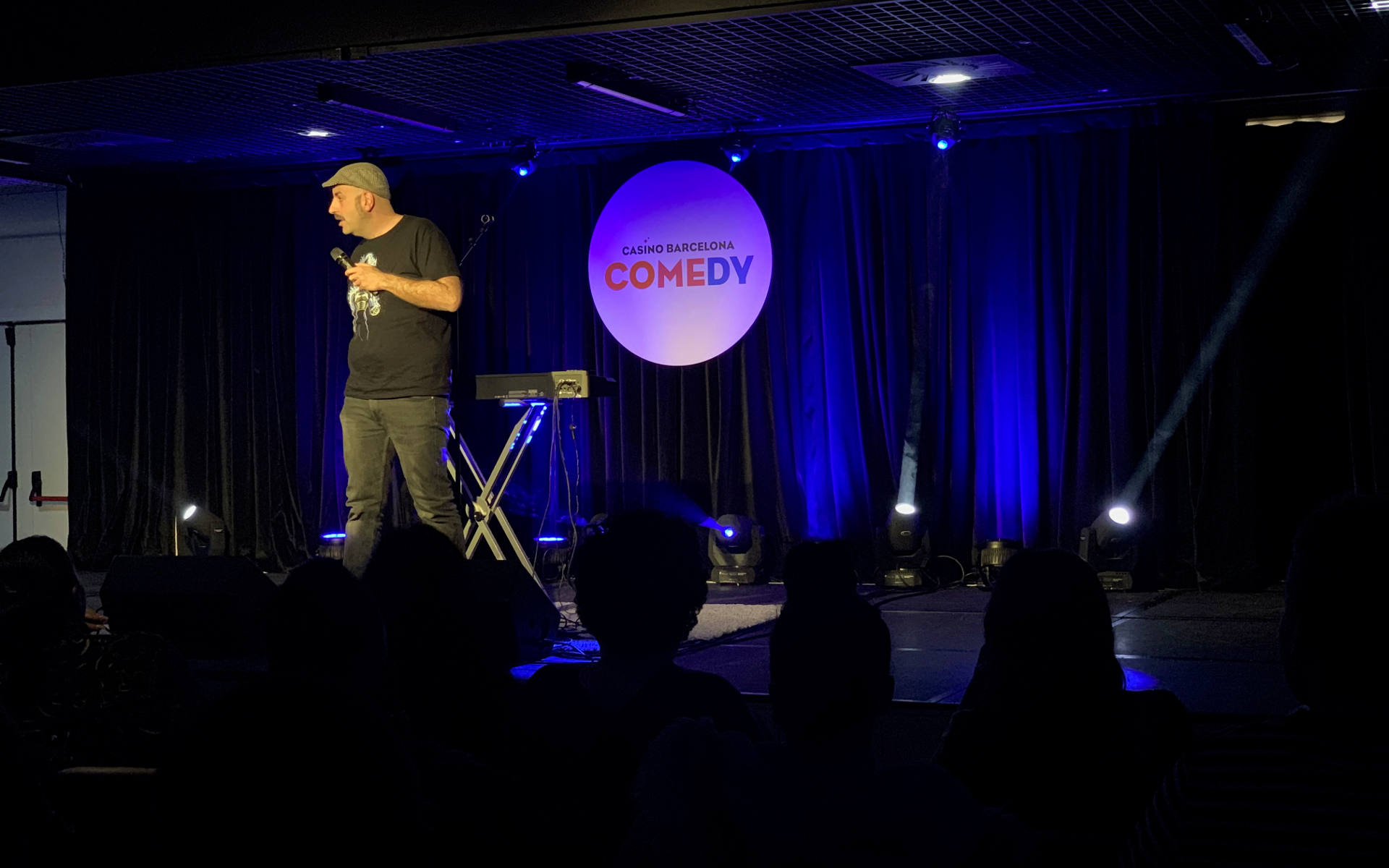 4 / 5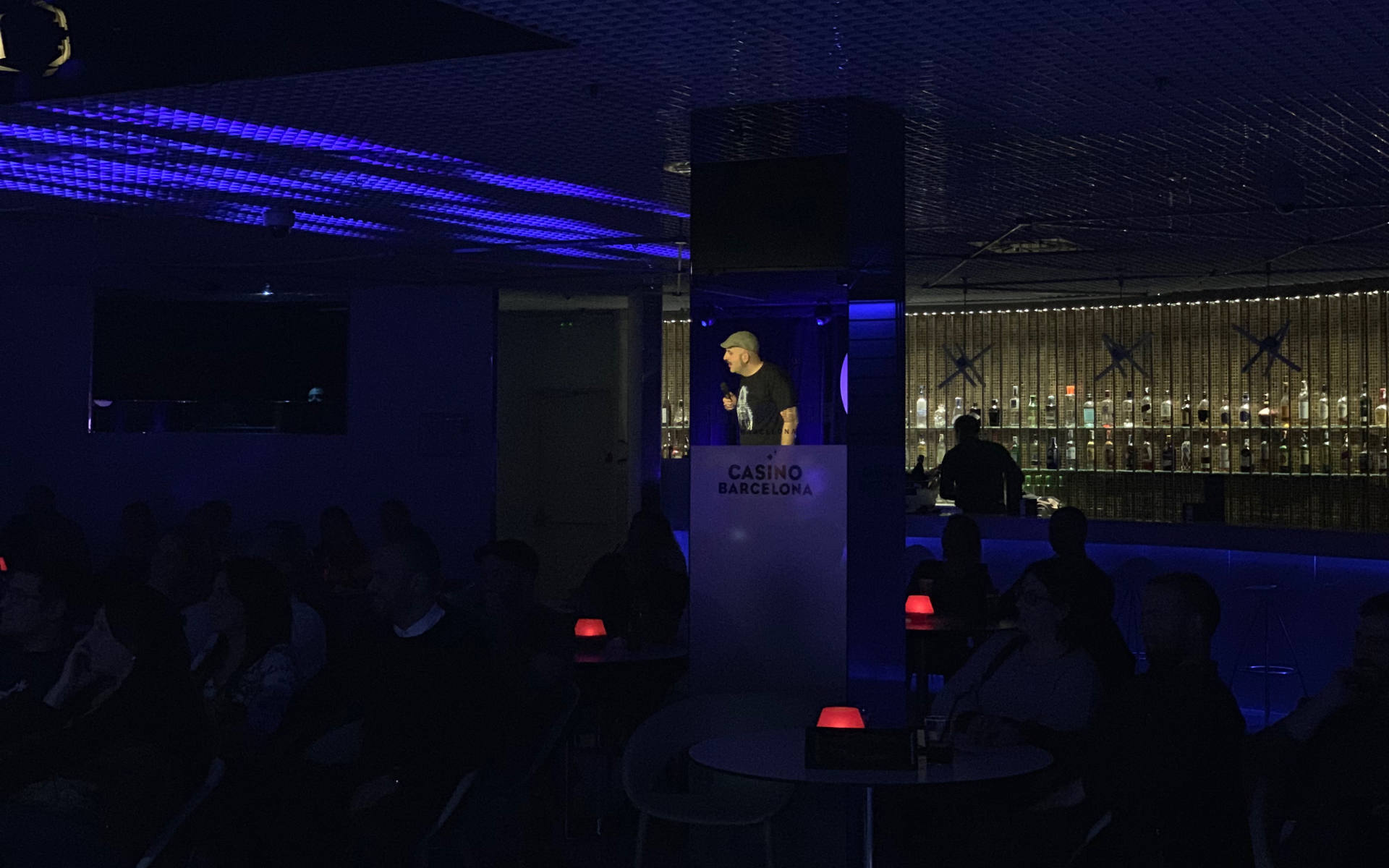 5 / 5