Dining
Buffet del Casino
Mediterranean Buffet
Enjoy thirty culinary specialities with a wide selection of seafood and show cooking.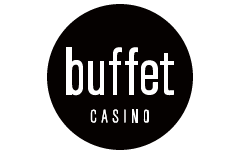 Schedule:
Thursdays, Fridays and Saturdays from 21.00 to 1.00.
Be surprised by our wide range of seasonal dishes in the unique venue of Casino Barcelona.
Take this opportunity to take a tour of our country's gastronomy through its excellent local products and the expertise of our chefs. Our chef-manned cooking stations prepare the finest meats and fish to order as well as a range of other mouth-watering dishes.
Discover the gourmet buffet!
Seafood Buffet: Try our mouthwatering Seafood Buffet from January 4th to February 24th. Dive into the best of Mediterranean cuisine with the freshest seafood straight from our coast. From the Mediterranean to your table!